If for any reason you need to return your purchase then this can be arranged FREE OF CHARGE by using Asda toyou or DPD pickup shop, simply use the returns label provided with your delivery.
Returns of unopened and re-saleable items are accepted up to 30 days from the receipt of your goods, this EXCLUDES those items which are customised or made to order which covers ALL Paints (including tester pots), Wallpaper Samples and Customised Murals.
To return your items simply follow the below simple steps:
Asda Returns:
How to return your order via the toyou service at over 600 ASDA stores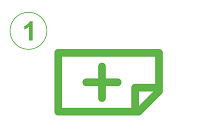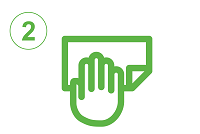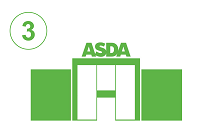 Write your name & Attach label to your Take your parcel to Asda
order no on the parcel
label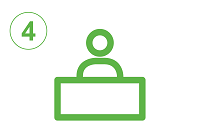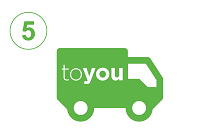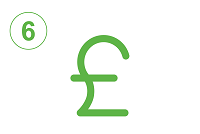 Drop off your parcel at Track your parcel Your return via Asda toyou
the toyou returns point at www.toyou.co.uk is FREE
or hand to a colleague
DPD Returns:
Find the DPD 'Return your Parcel' label that came with your parcel
Complete the label including your order number (this is vital as without it we can't tie up your order to your return)
Stick on the outside of the box.
Visit www.dpd.co.uk/pickuplocator to find your nearest store and drop off your parcel.
Please ensure that you get a receipt so that you and we can track your return.
If you do have any questions you can contact us by e-mail at help.is@grahambrown.com, if you could include your order number on any communication that would be very much appreciated.
For info the Returns Label will look a little like the one below, if you don't receive one in your parcel then please use the contact details above to request a new one.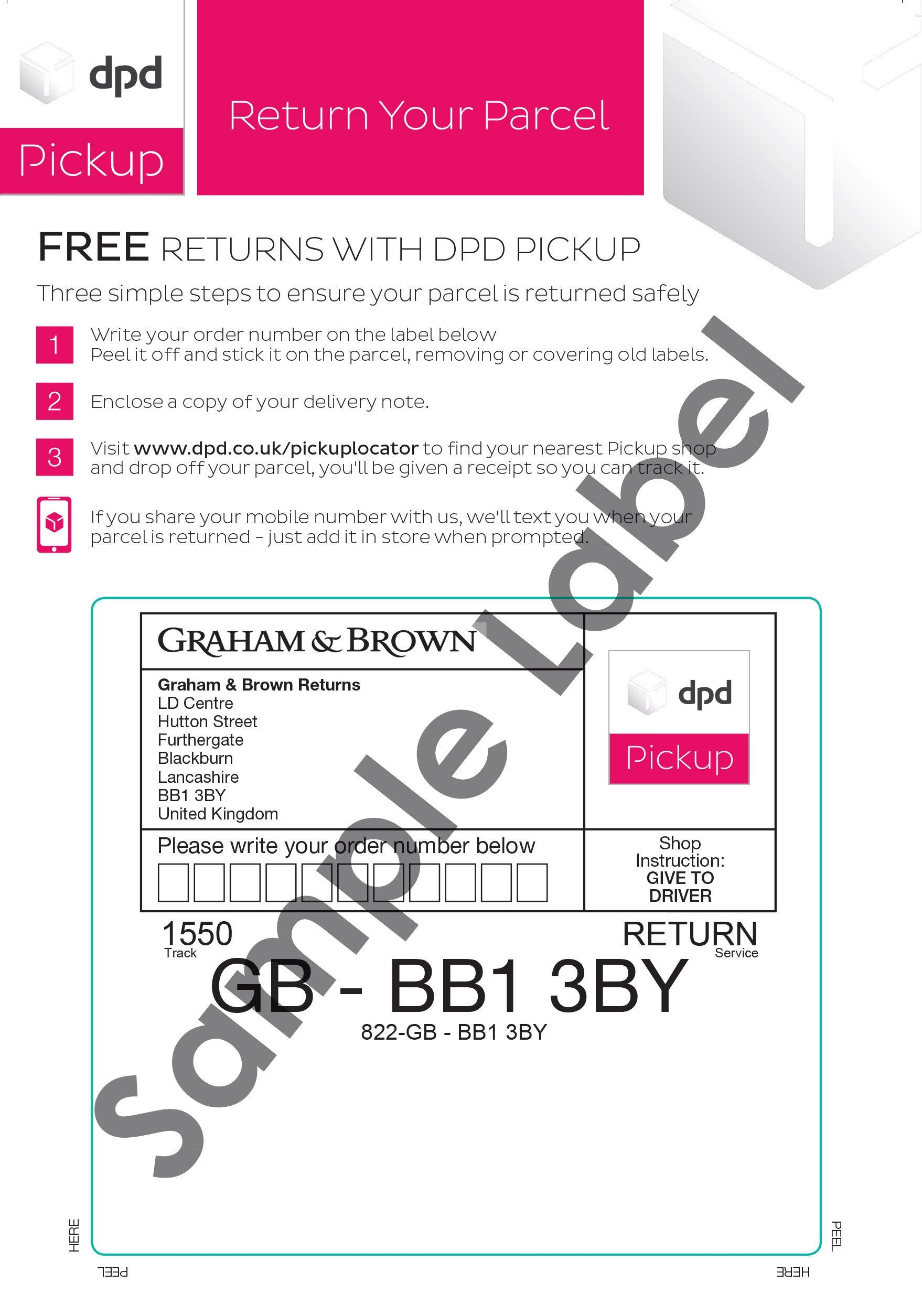 Once we receive your parcel, we will refund your account, due to high volumes this is currently taking 10-14 days after receipt of the parcel.
Please Note: it is important that the above process is followed for all product returns, any returns received outside of this process will delay any refunds and may be returned to you without a refund being processed.